"A Great Football Player And Leader In Our Program," Kam Chancellor Left An Impressive Legacy With Seahawks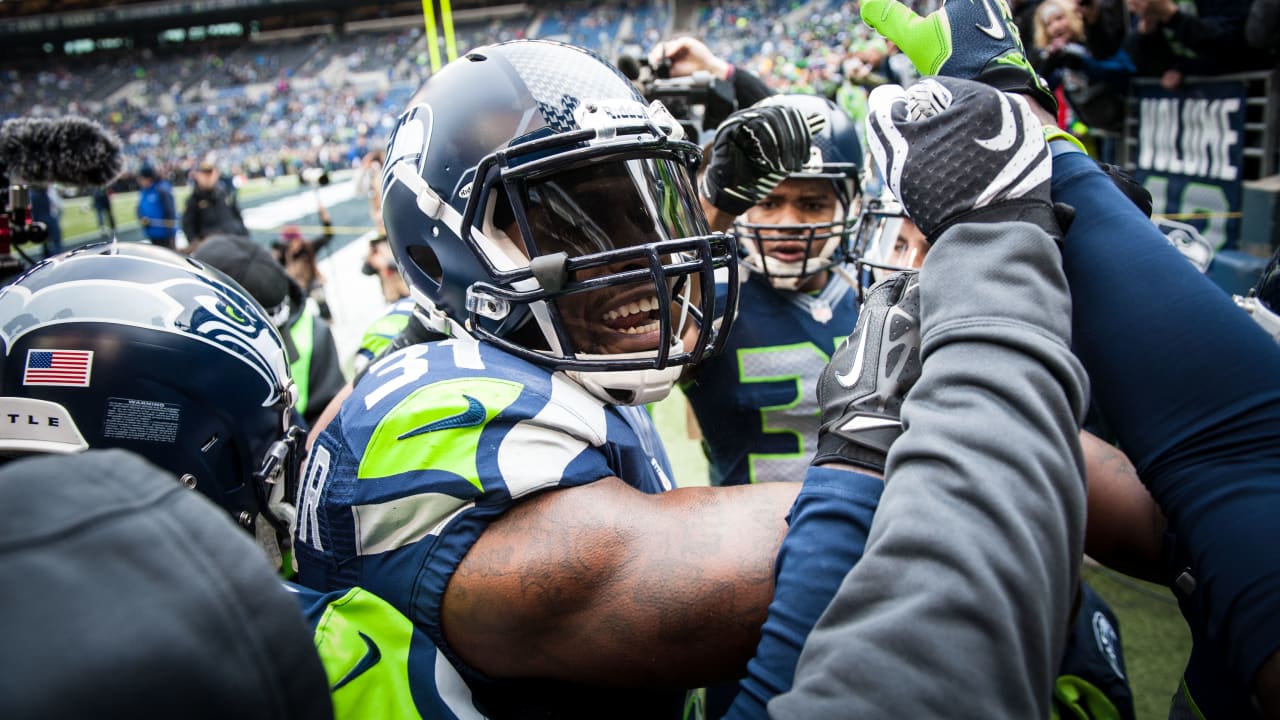 Kam Chancellor wasn't ready to lead when Seahawks coach Pete Carroll first suggested that the young safety had that ability in him despite his status as a rookie.
"Coach, I haven't even done anything yet," was Chancellor's response, he recalled years later.
Over time, however, Chancellor did plenty that proved not just to his teammates and coaches, but also to himself that he had what it took not just to be one of the NFL's best safeties, but a player who can make those around him better through his words and actions.
Last season, Chancellor was unable to play, the result of a neck injury sustained during the 2017 season, but living up to the potential Carroll saw in him before he saw it in himself, Chancellor continued to help his Seahawks teammates, making frequent appearances at practices and games, sometimes traveling with the team to road games.
"He's an extraordinary individual," Carroll said last season. "He has always been a big factor, not just with what he does on the field, but who he is and how he's been around us. He's been with the team all year. Traveling with us now is just another statement of how we want him connected to us and we'd like him to be connected to us always. He helps young guys, he helps old guys, he helps coaches. He's just one of those guys that has a way about him. It fits and makes other people play better and do better. He's an inspiration and a great guy to have with us."
After the season ended, Carroll made it clear that he hopes to have Chancellor around in 2019 and beyond.
"I loved having him around," Carroll said. "Every time that he was with us on the road late in the season, I just loved him being with us because he is a steadying force. He's one of those guys that helps other people perform better and feel more confident and feel better about themselves. He has a way of doing that. He was very helpful and I hope that we can keep him close to the program. He's got great input."
Of course before Chancellor became a valuable resource off the field following his injury, he established himself as a franchise icon for his physicality and playmaking ability on the field. Chancellor was a four-time Pro-Bowler and a two-time second-team All-Pro during his eight seasons with the Seahawks, piling up 606 career tackles, 12 interceptions, nine forced fumbles and 44 passes defensed. He saved some of his best performances for the biggest games, including Seattle's dominant Super Bowl XLVIII victory in which he recorded nine tackles, an interception, two passes defensed and a huge tone-setting hit on Demaryius Thomas on Denver's third offensive play. A year later in a playoff win over Carolina, Chancellor recorded 10 tackles, returned an interception 90 yards for a touchdown, and twice hurdled Carolina's line trying to block field-goal attempts.
Published at Thu, 09 May 2019 20:33:20 +0000