Friday Round-Up: D.J. Fluker Joins 710 ESPN Seattle's 'Danny, Dave and Moore'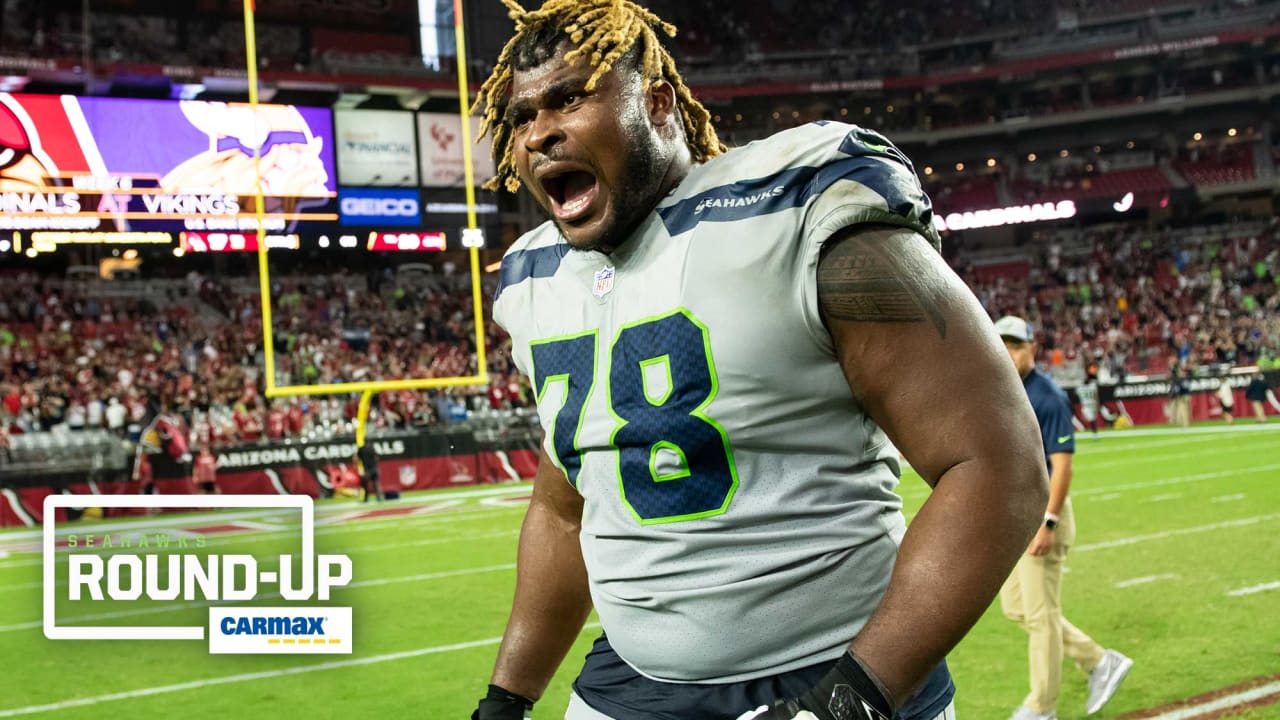 "I kind of got talked into it," Fluker said of the squishy situation. "I was actually coming from a workout, so I was leaving Destination Dallas in Texas, so he was like, 'Man, I'm wondering can you fit into my smart car?' I'm kind of like yeah, sure, why not.
"So I'm sitting here looking at this car. I'm looking like… this car's about as big as my whole body. So I'm like how am I gonna to get into something that's like a cocoon? Like a butterfly, he's gonna get ready to split it open, you know? Finally I get in there — I had to go one foot at a time, I had to suck my stomach in a little bit, I'm like 'God!', my arm's sitting on the passenger's side."
"I finally got in there and I tried to crank it up," he continued. "But see what happened was, my knees were literally on the dashboard, so I can't even touch the pedal. Then you talk about getting out of it? I closed the door and then I got stuck, so I took about 10 minutes to get out of it. I literally had to stick my head out of the sunroof to get under it and then lay out on the ground to get out of it. So yeah, big guys do not fit in tiny spaces. Does not work for me."
In another entertaining online bit this offseason, Fluker joined receiver Tyler Lockett to spoof quarterback Russell Wilson's announcement that he had signed a contract extension with the Seahawks, with Lockett posing as Wilson and Fluker imitating Wilson's wife, Ciara, from the video.
Published at Fri, 24 May 2019 17:34:33 +0000