Friday Round-Up: Tyler Lockett Ranks First In PFF's Top Passer Rating When Targeted In 2018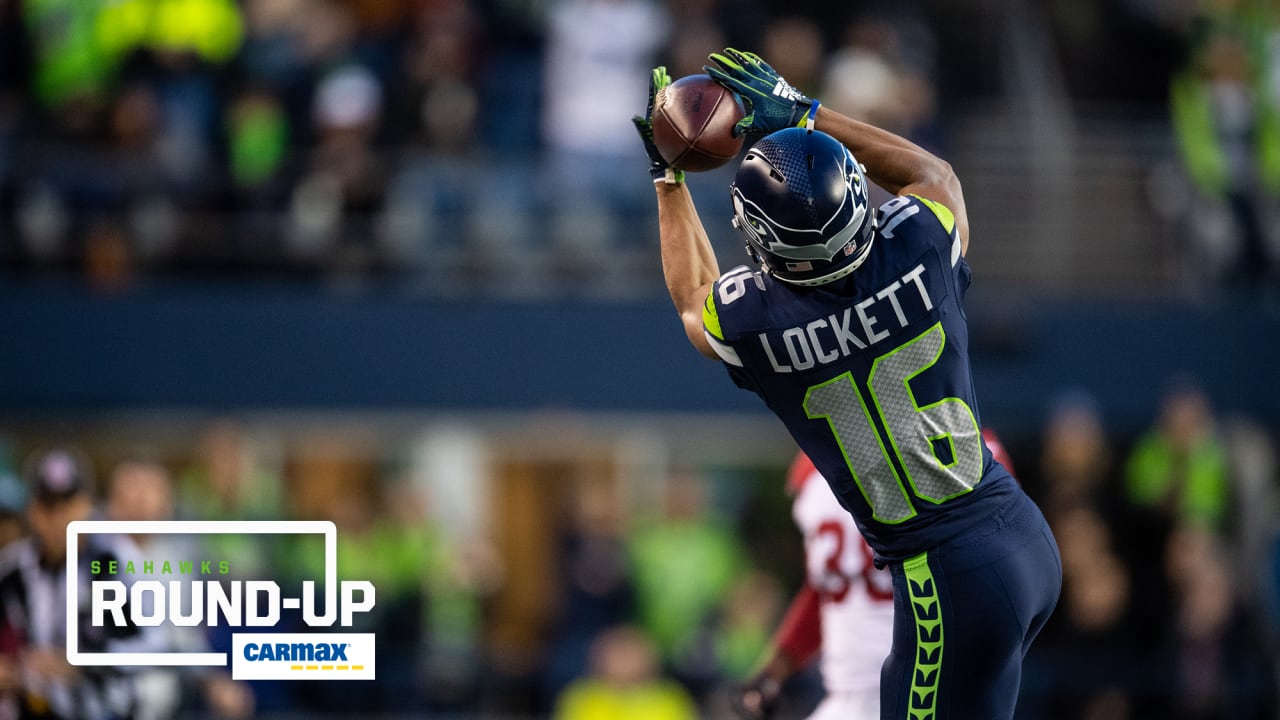 Lockett, recording a passer rating of 158.3, beat out two AFC players by a pretty big margin. Chargers WR Mike Williams and Bengals WR Tyler Boyd both recorded passer ratings of 134.4 and 127.8, respectively.
Enough about them though, I'm sure what you really care about is Lockett's stats. The soon-to-be fifth-year Seahawk easily had the best season of his NFL career in 2018 recording career-highs of 965 yards, 57 receptions, and 10 touchdowns. Lockett was targeted 65 times, a number that really helped him climb up to the number one spot on Pro Football Focus' list.
Pro Football Focus is a notable website in the football community that thoroughly analyzes the National Football League and NCAA Division-I football. The analysis is extremely in-depth as it "covers every player on every play of every game for the most comprehensive analysis of player performance," says Profootballfocus.com.
Get ready for the 2019 season as I'm sure we can expect some more explosive plays that we often see from Lockett. Everyone loves those deep balls thrown from quarterback Russell Wilson finding Lockett in the corner of the end zone.
Social Post Of The Day
Today's 'Social Post of the Day' comes from Seahawks quarterback Russell Wilson, as he posts a video to Twitter talking about the importance of passion.
Published at Fri, 31 May 2019 17:24:36 +0000