Seahawks Mailbag: Changes At Receiver, Backup QB Competition & More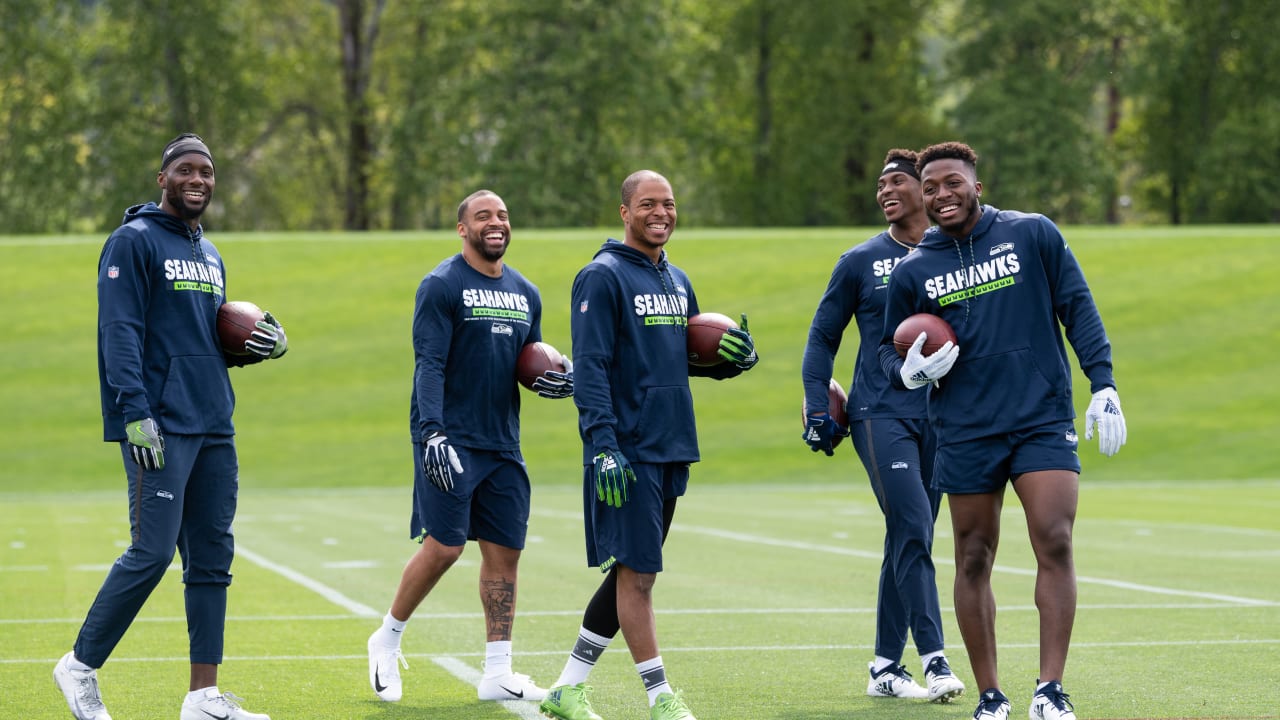 @walkngirl asks, "Who is better suited to be Russell Wilson's backup QB?" @Richard12455480 also asks about the signing of Geno Smith.
A: While Paxton Lynch's career hasn't gone quite as he would have expected coming out of college, he's still only 25 years old and is three years removed from being a first-round pick, meaning there's plenty of upside there. Lynch has impressed so far since signing in January Seahawks coach Carroll said earlier this offseason, but he will still have to earn the backup job, which brings us to this week's signing of Geno Smith. Smith has significantly more starting experience that Lynch, having served as the New York Jets' starter for two seasons, and as a second-round pick, he too has plenty of talent to make him an intriguing backup option.
As for who is better suited to backup Wilson, let's go ahead and wait to see how the preseason plays out to make that call. As the 2017 decision to keep Austin Davis over Trevone Boykin showed, the Seahawks are more interested in keeping whoever they think is the best player over who might be more like Wilson athletically—though Lynch and Smith are both good athletes—so the backup job will go to whoever is the best quarterback in camp and the preseason, not who can be the most like Wilson.
@erik_schass asks, "Can you talk about the resemblance of this team to the 2013 team, because right now they are kind of looking similar?"
A: While I certainly hope you're right—covering that team was a heck of a lot of fun—I'm going to suggest we slow down on the 2013 comparison for now. The 2019 Seahawks, who are coming off a promising season in which they went 10-6 despite some significant turnover, and yes, there's a lot of young talent that looks like it could develop, and yes, Russell Wilson has said that last year reminded him of the 2012 season, but it's really not fair to this year's team to head into the season being compared to the best team in franchise history and one of the best defenses in NFL history. All of that being said, given the promise shown by some young players, particularly the past two draft classes, and with a 11-man draft class coming in, the depth across the board could be really impressive this year to the point that Carroll compared that element of the team to some of Seattle's best teams.
"I think we're in pretty good shape right now, if everything keeps coming," Carroll said when asked about the team's depth after the draft. "We have to keep moving forward, some of our guys have to get well, as they're rehabbing through the offseason, but I feel like we have competitive players across the board. This was not a draft where we went in and had big holes. We didn't feel like that… This feels like one of those rosters that we had four or five years ago, maybe about five years ago, when I really felt like there are guys on our team that other people want. And that's a good spot to be in. It has taken some time to get back to that. We've seen the cycle of the roster movement. This is a really exciting spot right now."
@johnlymantweets asks, "Do you think Doug Baldwin will be willing to raise the 12 Flag someday?"
A: I could definitely see that happening at some point. The Seahawks had Kam Chancellor raise the 12 Flag last season, so it would seem logical that the invitation would be extended to Baldwin at some point, and seeing as Baldwin has strong ties to this area having played here so long, and has built a great relationship with fans, I'd imagine he be amenable to doing that at some point.
Published at Thu, 16 May 2019 23:41:01 +0000