Seahawks Mailbag: Russell Wilson's Chemistry With The Rookies, Tight End Depth, Ice Cream & More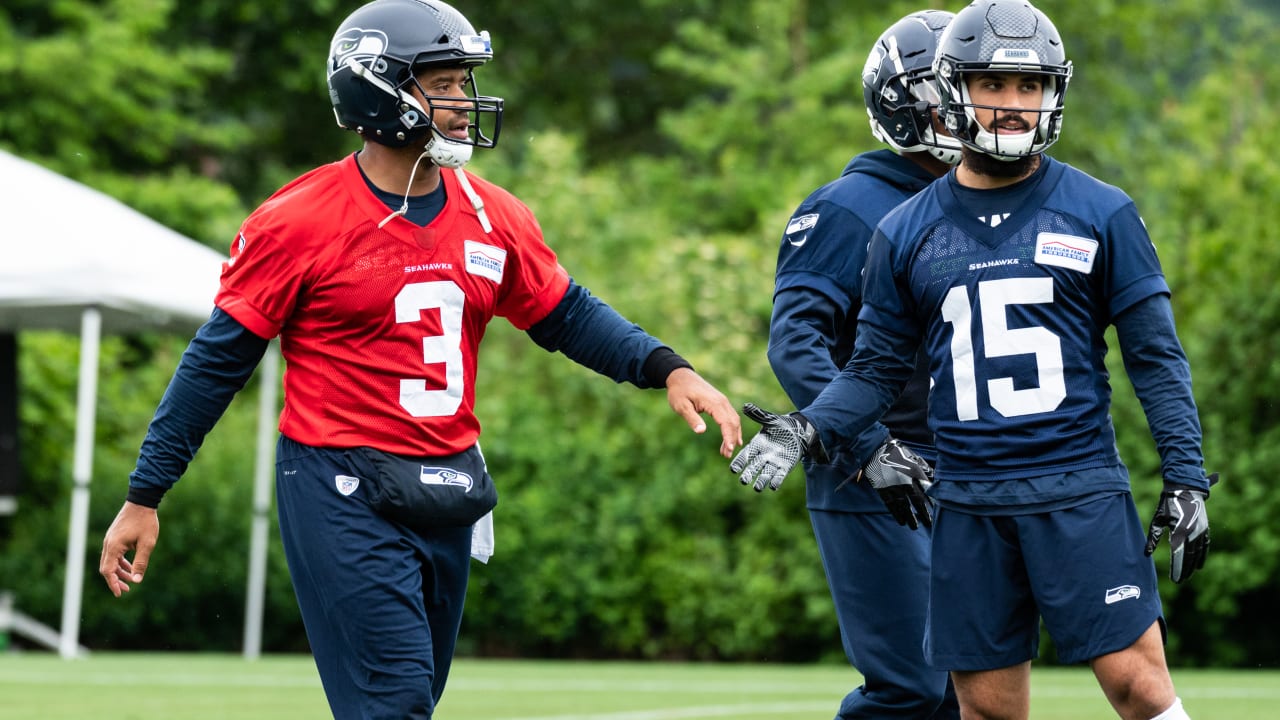 @LadyMoonRaven87 asks, "What sort of good things do you see from our rookies this year? Can we make it to another Super Bowl?"
A: I'm not about to predict a Super Bowl for any team in May, so let's just say that I think the Seahawks will field a competitive, playoff-caliber team, and from there just about anything is possible. As for the rookie class, what I'm seeing doesn't really matter much, so let's instead look at what Seahawks coach Pete Carroll said about the rookie class earlier this week.
""I'm pumped about this group, man," Carroll said Tuesday. "I just have been. Their minds are in the right place. They're really focused on studying and learning. They feel the responsibility of catching up. You know, they're asking questions, they're staying late, they're coming around and doing everything they can to make sure that they're doing their part. Plus, there's some talent out here that's obvious it's going to add to the competition of all the different spots. Everybody that's had the opportunity has made a good statement about where they know they're going for it. And it's really exciting for us."
Wilson has also been impressed, saying, "To be honest with you it's been one of the best rookies classes I think we've had in a while in a sense of—nothing against the other classes—but I think the preparation in terms of the guys has been really special. You really notice that from the defense side and offensive side. It's been exciting. I think John (Schneider) and Pete did a great job of picking the guys and making sure that one, they're very, very talented, but also high character, hard-working guys. It's across the board. We're rolling in the meetings and they've caught on extremely, extremely well in the language and everything else. It's a no-problem, no-issue thing for them."
@Ryan37142201 asks, "With Tyler Lockett becoming more of the No. 1 receiver, do you see Travis Homer taking over some of the punt and kick returns?"
A: So far I haven't heard any talk of Homer as a returner, and the rookie running back didn't handle those duties at Miami either, so I don't necessarily see that falling to him. That being said, your thought process on Lockett is a good one, and yes, there's a good chance the Seahawks could look to take some of the return burden off of Lockett given what he means to the offense. The problem with that, however, is that Lockett is an All-Pro returner and it's always tough to take the ball out of someone's hands when he's capable of making so many big plays happen every time he touches the ball. Last year the Seahawks had Rashaad Penny handle eight kick returns to Lockett's 19, so already that's something they're willing to consider, and there are other strong candidates on the roster, including J.D. McKissic, who has a lot of return experience, but who was injured for most of last season.
"We always are thinking that way," Carroll said of possibly using Lockett less on returns. "We've been thinking that way for a few years. We look for the opportunities and stuff like that and see if we can maximize his play, however we do that. He's such a great catcher and a great return guy that it's hard to put somebody else in his spot, but we'll continue to always lean that way. We'd rather kind of pick and choose when we do it, particularly in the kickoffs, but he's just such a great punt returner, it's hard to take him out of there. But we do have some guys now, we have some guys working hard on it.
As for this year's rookie's class, Carroll said defensive back Ugo Amadi, who returned punts as a senior at Oregon, looks to be "well-equipped" in that area based on what he has shown so far in offseason workouts.
"He looks like he's comfortable catching the ball and moving and all of that," Carroll said.
Published at Thu, 23 May 2019 23:37:18 +0000