Seahawks Sign Four More 2019 Draft Picks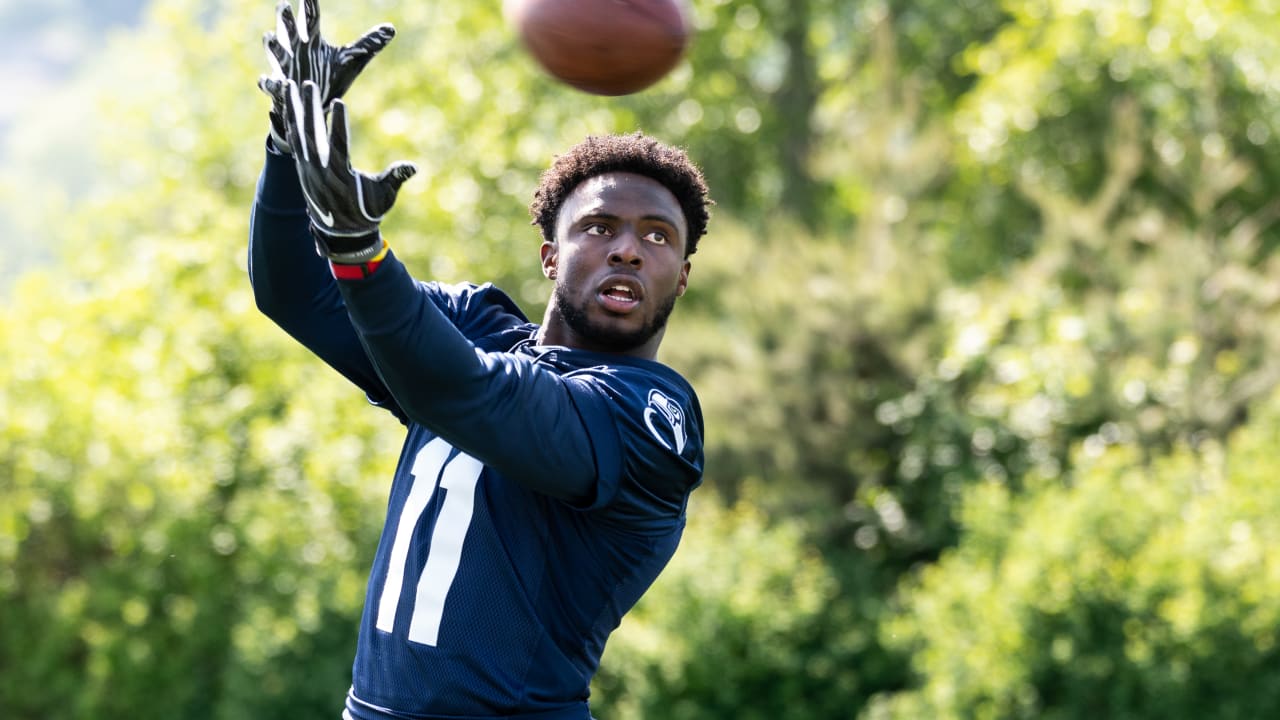 The Seahawks continued the process of signing their 2019 draft picks, signing fourth-round pick Gary Jennings, sixth-round picks Travis Homer and Demarcus Christmas, and seventh-rounder John Ursua.
A week ago the Seahawks signed second-round pick Marquise Blair, fourth-rounders Phil Haynes and Ugo Amadi and fifth-rounder Ben Burr-Kirven, meaning eight of Seattle's 11 picks are now under contract. Still unsigned as of now are first-round pick L.J. Collier, second-rounder DK Metcalf and third-rounder Cody Barton.
Jennings, a receiver out of West Virginia, and Ursua, a receiver from the University of Hawaii, were both unable to participate in rookie minicamp due to hamstring injuries, but both figure to provide important depth, along with Metcalf, at a position that will be without Doug Baldwin for the first time since the two-time Pro-Bowler signed as an undrafted rookie in 2011. Baldwin, who in eight seasons recorded the second most touchdowns and third most receiving yards and catches in franchise history, was released last week with a failed physical designation.
Christmas, a defensive tackle out of Florida State, will compete for playing time on the interior line.
"He looked good," Seahawks coach Pete Carroll said of Christmas following rookie minicamp. "Played 3-technique the whole time. It's really hard to tell with defensive linemen until we get them in pads, but he had no problem picking things up, so that's a good sign."
Homer, a running back out of Miami, figures to compete for the role as Seattle's third-down back.
"He showed a really good sense for the game," Carroll said after rookie minicamp. "He understood the offense immediately, had no problem picking things up. We did a lot of different stuff with him, running the football, route-wise, protection stuff he seemed very comfortable with too. He seemed very well-versed. I know like I've said to you earlier that special teams guys were really excited about what he can do, and you could just kind of tell he's got real good sense and feel for the game."
Published at Tue, 14 May 2019 21:06:25 +0000